WE HAVE EXTENSIVE experience working with leading brands in a cross section of industries.
This Includes
Consumer Packaged Goods
Telecommunications
Retail
Consumer Electronics
Financial Services
Travel & Hospitality
Pharmaceuticals
Quick Service Restaurants
We work globally; our experience spans 20+ countries on 6 continents: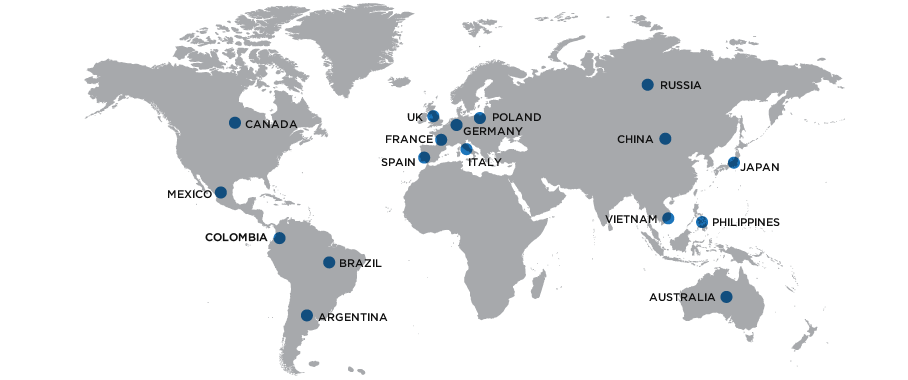 Our clients tend to be senior executives responsible for marketing performance, reflecting that the work we do addresses issues at the top of their agenda. We work closely with Chief Marketing Officers of multi-brand organizations, with Business Unit Heads of single brand businesses and with the Heads of Media in organizations with large marketing budgets.
We are trusted advisors to these clients. We show them where to make marketing investments that will grow their brands, with a focus on what else is possible rather than on what has already been done.
At the same time, we are comfortable working collaboratively with the analytic teams of our clients. Our mission is to improve the Marketing Effectiveness & ROI of our clients by 15% annually. We recognize that the only way to do this is to work together to assemble the best available data and to then test and refine analytic relationships in that data to find actionable insights that will drive demonstrable improvements in marketing & media performance.